Atlanta Air Purification Systems So You Can Breathe Easy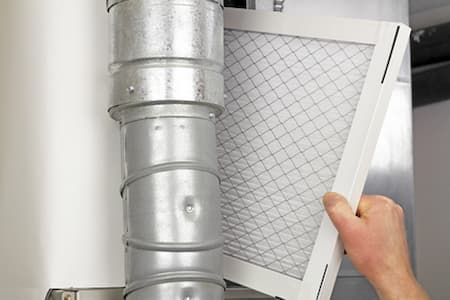 While the indoor air quality of your Atlanta home might not be something that crosses your mind that often, it plays an important role in the overall health and safety of your home for you and your family. When it comes to improving the indoor air quality of your home, there are few methods more effective than installing a whole-home air purification, and our team of skilled ac technicians is just the team to help you do so. As the premier AC company for Atlanta, Southern Home Performance Inc can provide you with the high-quality air purification system you need to help you and your family breathe easier and lead a healthier life in your home.
Are you looking for a professional Atlanta A/C company that can help you find and install the right new whole-home air purification system for your home? If so, give our team of skilled professionals a call today and let us show you the kind of quality results that's helped make us the most trusted source for air purification systems and germicidal UV lights the area has to offer.
When it comes to improving the air inside your home, air purification systems are easily one of the most effective methods of doing so on the market. Whole-home air purification systems are installed near the air intakes for your home's HVAC system and work to filter out many of the harmful airborne contaminants that can sometimes slip through your regular air filters before they have a chance to get into your ducts and circulate throughout your home. If you're curious about the many benefits a whole-home air purification system can have on your home, or if you would like to look at some of the various options, give us a call today. Our team of experts is always standing by and would be happy to assist you in any way we can.
Air Cleaners To Improve Your Indoor Air Quality
Air cleaners are a type of indoor air quality technology that can be installed directly into the existing ductwork of your home that essentially acts as an air purifier. Air cleaners generally work by filtering airborne contaminants that pass through your home's air ducts and utilizing germicidal UV lights, they are actually able to scramble and disrupt the DNA of any contaminants that pass through, rendering them useless and causing them to die off. While air filters are great for trapping contaminants, air cleaners take it a step further and actually kill off the contaminants and pathogens traveling through your system before they can be recirculated through your home.
Germicidal UV Lights For Air Sanitization
Adding a UV light to your Atlanta home's HVAC system can benefit your home in a number of different ways. Some of these benefits include:
Improved Airflow - UV lights prevent the build-up of contaminants on air filters, cooling coils, drain pans, and in ductwork.
Health Benefits - UV lights kill mold, mildew, bacteria, and other bio-contaminants before they have a chance to circulate in your home's air.
Better Energy Efficiency - Having a clean, efficient system means lower energy usage and costs.
Economical - The cost of an air sterilization UV light is relatively modest. Estimates range from $450 - $700 and can vary by state.
Call Us Today for Your Own Atlanta HVAC & Energy Saving Company!