Heating Replacement Specialists To Help Atlanta Homeowners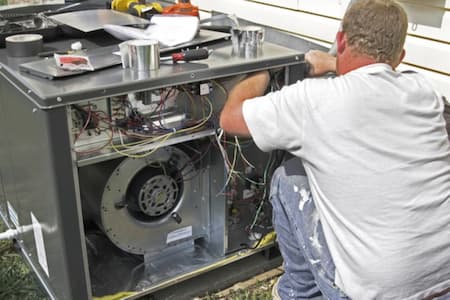 At some point during your time as a homeowner, your current heating system is likely going to suffer a breakdown that it just won't recover from, and when that time comes, one of the best things you can have at your disposal is the name of an experienced heating contractor for Atlanta you can trust to help guide you through the heating replacement process. As the premier heating contractor serving the Atlanta area, Southern Home Performance Inc is always the name you can trust for all of your heating replacement needs, no matter how complex.
Are you looking for a professional Atlanta heating contractor you can trust to help you with your heating replacement needs? If so, give our team of skilled professionals a call today and let us show you the kind of quality results that have helped make us one of the most trusted names in heating replacement and heating tune-ups & maintenance the area has to offer.
The heating replacement process is often a bit more involved than many homeowners realize, but with the help of Southern Home Performance Inc, it's never been easier. Our team of skilled professionals will work with you to help you find the perfect replacement unit suited to your home's comfort needs, and provide you with a quality installation you and your family can rely on for years to come. If you have any questions about our heating replacement services, or if you would like to schedule an appointment for a consultation, give us a call today. Our team of experts is always standing by and would be happy to assist you in any way we can.
Benefits Of Choosing An Experienced Heat System Installer
Hiring professionals is always a good idea, as it is cost-effective. A trained heat system installer can detect future issues and minimize the chances of damage by placing the components of the units most efficiently. Some of the benefits include:
Reliability
Enhanced Efficiency Of The Unit
Warranty
The Right Skill Set
Reputation
Satisfaction Guarantee
Professional Heating Installation
For the very best in new heating installation, Southern Home Performance Inc has you covered. Our team of professional heating contractors has the skill and experience necessary to get the job done right the first time through and ensure your new heating system is set up for success right from the start.
Call Us Today for Your Own Atlanta HVAC & Energy Saving Company!