HVAC Zoning Systems For Ideal Comfort & Energy Savings In Atlanta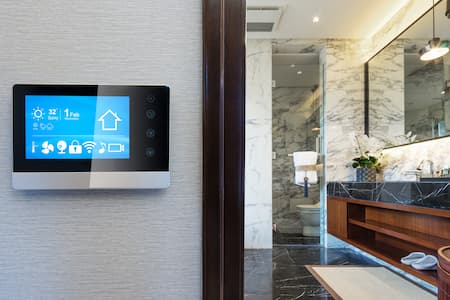 If you're one of the many Atlanta homeowners out there who notices there are different areas of your home that seem to have trouble maintaining the same temperature as the rest of your home, an HVAC zoning system might be the answer to your woes. As the premier A/C company for Atlanta, Southern Home Performance Inc is the name you can trust to help you design and install a high-quality zoning system to help maintain a more even temperature throughout your home.
Are you looking for a professional Atlanta A/C company that can help with your zoning system installation needs? If so, give our team of skilled professionals a call today and let us show you the kind of quality results that have helped make us the most trusted name in zoning systems and A/C replacement the area has to offer.
Here at Southern Home Performance Inc, we strive to ensure our clients are able to maintain the perfect level of comfort in their homes, and for many homeowners, a high-quality zoning system can be a great way to do so. Zoning systems often involve using multiple thermostats that continually read the temperature in their zone, and will open or close dampers to adjust the temperature in that specific area of your home, making them perfect for any areas of your home that have trouble staying as warm or cool as you like, or for any rooms that require a different temperature than other rooms of your house. If you have any questions about our full line of high-quality zoning systems services, or if you'd like to schedule an appointment for a consultation, give us a call today. Our team of experts is always standing by and would be happy to assist you in any way we can.
How HVAC Zoning Benefits Homeowners
While a zoned HVAC setup can be set up for each individual room of your home, a zone can actually consist of whatever you want it to be. Whether you need to zone an entire floor of your house, a group of rooms, or a single one, your zoned HVAC areas can be set according to your specific heating and cooling needs. This gives you unparalleled control over the level of comfort in every room of your house.
Zoning System Installation
If you're interested in having a zoning system installed to help you improve the comfort of your Atlanta home, Southern Home Performance Inc is the name you can trust to get the job done right. If you'd like to learn more about HVAC zoning systems, or if you'd like to see what options are available for your home, give our team of skilled professionals a call today and let us help you get started.
Call Us Today for Your Own Atlanta HVAC & Energy Saving Company!