Upgrading Your Atlanta Insulation Can Maximize Your Comfort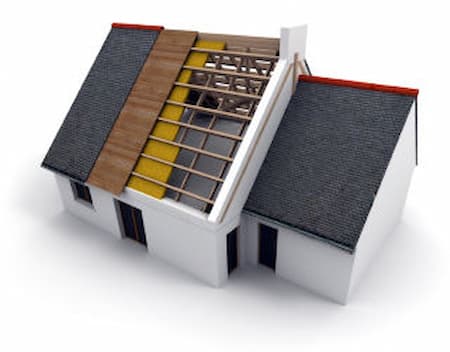 Although it might not be something you think about regularly, your insulation is an extremely important aspect of your Atlanta home. Despite the important role it plays in the function of your home, there are many homeowners out there that don't have the right amount of insulation in their homes, or just don't realize that their old insulation has become damaged or worn out over time and might be in need of replacement. Here at Southern Home Performance Inc, we're the premier A/C company for Atlanta and our team of professionals makes it our mission to help you keep your home at the highest level of comfort.
Are you looking for a professional Atlanta HVAC contractor who can provide you with the high-quality insulation services you need to maintain the right level of comfort in your home? If so, give our team of skilled professionals a call today and let us show you the kind of quality results that have helped make us the most trusted name in insulation and duct sealing services the area has to offer.
In order for your insulation to be as effective as possible, it needs to be installed properly, and in the right places throughout your home. Without proper insulation throughout your home, you can easily find yourself footing more on your monthly energy bills and dealing with a home that frequently gets too hot in the summer and too cold in the winter. If you have any questions about our full lineup of high-quality insulation services, or if you'd like to schedule an appointment for a consultation, give us a call today. Our team of experts is always standing by and would be happy to assist you.
Professional Insulation Contractor
When you're looking for a skilled contractor to help with all of your insulation service needs for your Atlanta home, Southern Home Performance Inc is the name you can trust. Our team of experienced professionals has the expertise and experience necessary to handle all of your new insulation installation needs or help you address any issues with the current insulation you have in your home.
Air Duct Sealing
Here at Southern Home Performance Inc, we specialize in air duct sealing and repair services to help local homeowners keep their homes operating at peak efficiency all year round. Poorly sealed air ducts can have a massive impact on the overall comfort of your home, can increase the strain on your system, and drastically increase your monthly energy bills. Our expert air duct sealing professionals use the proper materials and techniques to ensure all of your ductwork is adequately sealed in order to prevent air leakage into areas of your home where you don't need it. With our comprehensive air duct sealing services, you can ensure you and your family are able to enjoy a more comfortable environment inside your home at all times.
Call Us Today for Your Own Atlanta HVAC & Energy Saving Company!