Atlanta Energy Audits: Highlighting Simple Ways To Cut Your Energy Bills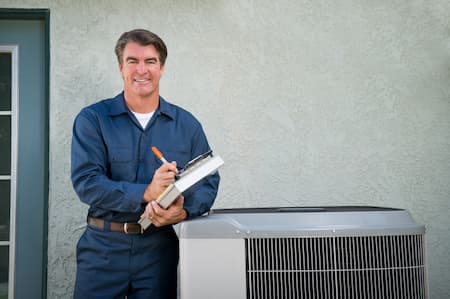 If you're one of the many Atlanta homeowners out there who haven't had an energy audit for your home recently, it's probably time to do so. Energy audits can go a long way in helping you reduce your energy consumption, thus reducing your monthly energy bills and helping you maintain comfort inside your home. As the premier A/C company for Atlanta, our team of skilled professionals here at Southern Home Performance Inc can provide you with a comprehensive energy audit to help you get a better idea of what you can do to make your home more energy-efficient.
Are you looking for a professional Atlanta A/C company that can provide you with a comprehensive energy audit? If so, give our team of skilled professionals a call today and let us show you the kind of quality results that have helped make us the most trusted name in energy audits and insulation services the area has to offer.
Energy audits and assessments can be a great tool to help you identify any inefficiencies in your home's HVAC system and resolve them before they cause unnecessary wear or cost you a small fortune in additional energy expenses. Energy audits can give you a clear understanding of how much energy is being used in your home on a daily basis, how much is being wasted, and identify the areas that are causing this loss. This can help you find gaps in your windows, doors, and air ducts that might be leaking warm or cool air out of your home and making it difficult to maintain a comfortable temperature inside. If you have any questions about our full line of energy audit services, or if you'd like to schedule an appointment for a consultation, give us a call today. Our team of experts is always standing by and ready to assist you.
Finding Simple Ways To Reduce Your Energy Waste
If you're like most homeowners, there are likely small steps you can take to reduce your energy consumption throughout your house. Some of the more simple steps you can take to save energy in your home include:
Shutdown your computer- Make sure to shut down your computer and turn off your monitor at night. Taking this simple step can save you a surprising amount of energy in the long run.
Choose the right lights - LED bulbs are the most energy-efficient lighting option on the market today. LED bulbs use roughly 75% less electricity than standard incandescent bulbs, contain no mercury, and last about 25 times longer to boot.
Unplug idle electronics - Devices like televisions, microwaves, scanners, and printers use standby power, even when off. Some chargers continue to pull small amounts of energy, even when plugged in.
Use power strips - Using power strips is a helpful way to turn off idle electronics all at once and reduce your plug load. This can help to reduce phantom energy loss.
Turn off the lights - It almost goes without saying, but turning off lights in the house when you aren't using the room can go a long way in helping to save energy.
Home Energy Audits
For the most part, a home energy audit is a physical check. Our auditors thoroughly inspect your home's walls, windows, and doors for places where hot or cold air could be leaking into or out of the building. They also check the insulation to see if it really can block heat transfer. In addition, the audit includes an interview to identify any energy-wasting behaviors, such as leaving doors and windows open during the day or using the thermostat incorrectly.
Call Us Today for Your Own Atlanta HVAC & Energy Saving Company!