Heating Repairs To Get Your Atlanta Home Comfortable Again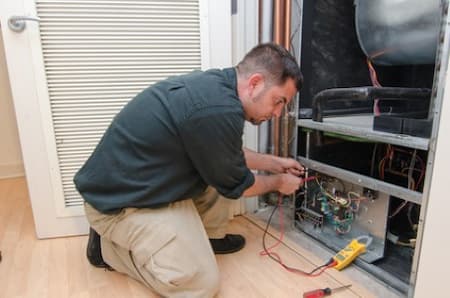 When the cold winter months come around, no homeowner wants to be without a working heating system, but if that's the situation you currently find yourself in, Southern Home Performance Inc is here to help. As the premier heating contractor for Atlanta, our team of skilled technicians can provide you with the comprehensive heating repairs you need to keep your system operating at its best.
Are you looking for a professional Atlanta heating contractor you can trust to help you with your heating repair needs? If so, give our team of skilled professionals a call today and let us show you the kind of quality results that have helped make us the most trusted name in heating repair and heating tune-up & maintenance the area has to offer.
When it comes to high-quality heating repairs here in the Atlanta area, Southern Home Performance Inc has the skill and experience you can trust to get the job done right and help you keep your home cozy and warm this winter. Whether the issues facing your system are somewhat minor, or you're in need of major repairs after a total system breakdown, our team of skilled technicians can provide you with the heating repairs you need. If you have any questions about our full line of heating repair services, or if you would like to get an estimate for your work, give us a call today. Our team of experts is always standing by and would be happy to assist you in any way we can.
Furnace & Heating System Repair
If you're one of the many homeowners out there that make use of a furnace as your home's primary heating source, it's extremely important to ensure you keep your system properly maintained, as a malfunctioning furnace can not only make it difficult to keep your home comfortable, but it can prove to be a serious safety hazard as well. If your furnace is behaving oddly, you smell gas, or it just isn't providing you with the level of warmth you require, give our team of skilled professionals a call today and let us provide you with the fast and accurate furnace repairs you can count on.
Thermostat Installation & Repair
In order to heat your home effectively and efficiently, one of the most important things you can have is a great thermostat. Here at Southern Home Performance Inc, our team of skilled heating contractors can work with you to repair your damaged thermostat, or help you find a high-quality replacement that will better meet your comfort needs. Give us a call today and let our team of skilled technicians explore some of the many options available to you.
Call Us Today for Your Own Atlanta HVAC & Energy Saving Company!